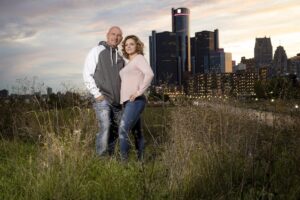 Nothing can be more important than preserving the beautiful memories of your wedding ceremony and reception. We make it all happen at Elite Wedding co. with our incredible entertainment packages.
Wedding videos are one of the best ways to preserve your wedding memories, which is why you should choose the right wedding videographers to handle the task. We have arranged a list of things to consider when choosing your wedding videographer. Keep reading!
Know Their Videography Style
Different videography styles are available, and different videographers identify with different types: cinematic, storytelling, documentary, etc.
One of the first things to ask your wedding videographer is questions relating to their videography styles. If you're not familiar with the various videography styles, you can still watch samples of their works done at other weddings. 
Their Ability To Work Well With Your Wedding Photographer 
This is a crucial factor as your wedding photographer and videographer are expected to work well with each other for the best results. They will be working hand in hand to capture your special day, so they must be 'team players.'
One of the easiest ways to ensure that your photographer and videographer work well with each other is by going for a wedding entertainment company that offers both services.
You Must Know How Experienced They Are 
The level of experience of the videographer in question greatly matters when choosing your wedding videographer.
Make sure you choose a wedding videographer that has lots of experience and is a professional. Know how long they have been filming weddings and check out their portfolios to see and understand how good they are at wedding videography.
There are a lot of videography packages offered by different wedding videographers. Before choosing a wedding videographer, know their packages and what is included in each package. By so doing, you will be able to select the perfect package depending on your budget, desire, and preferences.
Check Out The Kinds Of Equipment Used For Shooting 
The kind of equipment they use while shooting is also a crucial factor to consider. Outdated videography equipment means outdated wedding videos. Go for wedding videographers with the latest technology to get the best of services at your wedding.
Selecting the right videographer determines how great your wedding videos will be. That is why you need professional and experienced wedding videographers to provide you with the best wedding videos.
Elite Wedding Co. is always here to give you the best in wedding entertainment. We have professional videographers who are always ready to provide their unrivaled services at your wedding. We also offer lots of exceptional wedding entertainment services in addition to videography. 
We provide it all from photography services, DJ services, photo booths, video booths, etc., to make your wedding memorable. Contact us today for the best in wedding entertainment.