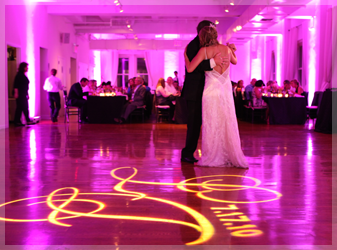 When it comes to capturing the joy of your wedding day, you want a service that not only specializes in wedding photography, but also takes your needs and wants into consideration as they do it. We have built an impeccable reputation around our ability to provide incredible wedding services, including photography in Grosse Pointe, MI. There are reasons our clients rave about us, and that is because every package we offer puts you in control, ensuring that we don't miss a beat on your wedding day.
Choose Your Style
Every couple is unique and so are their taste regarding design style. Are you more traditional? Do you have a flair for the fanciful? Or, do you prefer pictures that have a more journalistic quality? Whatever your taste, we have a photographer ready to deliver just the right image, and you get to choose.
Pick Your Photographer
That's right. We are not here to limit your decisions in any way, which means that you can choose the photographer that speaks to you. You can even have a sit down with them to make sure that their personality is a good fit for you and your wedding party.
Tell Us Where to Go
Also, the wedding photographer that you pick will not limit the number of locations for pictures. Nothing upsets us more than when a couple talks about how other companies restrict their sites to one or two places. We understand that every couple has areas that signify important milestones in their relationship, and we also know that memorializing those places in wedding photographs can be hugely symbolic for couples on their wedding day. Therefore, every package we offer includes unlimited locations.
Select What You Want and Reprint
We also strive to make the photo selection process as painless as possible. We offer online viewing and ordering for each couple, no need to call us or schedule a meeting (unless you want to come to visit, of course). Additionally, we provide each couple with high-resolution digital files along with a release for reprinting, making sure that you control the number of prints you get beyond your initial order. Last, we make sure that you receive your pictures quickly. There is no reason or excuse that your wedding pictures should take a year to develop. You should never have to wait that long to reminisce about your wedding, and you should be able to hang your wedding photos up while the day is still fresh in your mind.
Let Us Plan for Emergencies
While we pride ourselves on providing 24/7 personalized planning with you in the driver's seat, we also want to eliminate any anxiety before your big day. Life happens, and sometimes a photographer you chose will not be able to make it to your big day. If that happens, we will make sure that everything still goes according to plan, finding you a backup photographer and keeping your big day moving ahead as planned. Also, we will make sure that the new photographer is aware of every detail of your plan and that they have a similar style to the photographer you initially chose. While it is rare for a photographer to cancel, it is still something we feel the need to be prepared for, so that you are sure to have your special moments captured.
We Can Help You
Elite Entertainment offers professional photography services to Grosse Pointe and the greater metro Detroit area, and we would be honored to take your wedding pictures. Please contact us by calling (586) 415-4800, so we can schedule a consultation and discuss your wedding day plans.