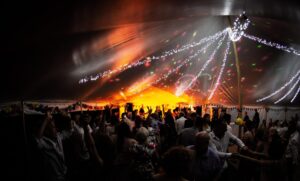 You deserve to have an unforgettable wedding-even more so if you had to wait for this pandemic to blow over. But it is never easy to know where to start from when it comes to planning one. For a truly unique event, we thought we should share some tips that you might need here. So here are five tips from us on planning a unique and unforgettable wedding.
Making your wedding memorable while you relax and enjoy is their job! They'll have the connections, experience, and talent to carry it out. Planning is vital when it comes to having an unforgettable wedding. With the right wedding planner, you can achieve just that.
Your wedding theme sets the tone for everything else where your wedding is concerned. Make sure that you take that decision seriously. When you do finalize on a theme, be consistent with it. Pay attention to detail, and go for lots of personalization.
If you want your guests to remember your wedding long after that day, favors are an excellent thing to focus on. Just try to avoid boring ones that will be forgotten in a corner once your guests get home. The more personalized and thoughtful they are, the better.
For example, ice cream would make an excellent impression on your guests. An ice cream cart at your wedding is a great way to immortalize it in your guests' memories. Everyone loves ice cream, and not all your guests will be able to indulge in alcohol anyways.
Without great entertainment, without mincing words, your wedding will be a flop. So why not let us at Elite Entertainment help you? We will provide you with a top DJ and much more to make your wedding unforgettable! Elite Entertainment can help you to achieve your goals to have an amazing and unique event.
Elite Entertainment is one of the top entertainment companies in Michigan. If you're looking for a company to help you organize everything entertainment at your wedding, you're in the right place. We would love a chance to be a part of your wedding's success. We're located at 14061 13 Mile, Suite 4 Warren, MI 48088. You can call or send us a text at 586.257.2573 and leave us an email at YourTeam@WeddingsByElite.com