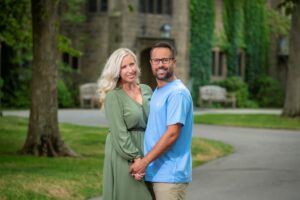 Here at Elite Wedding Co, you can get your entertainment, photography, videography and lighting handled by experts. We would love to help you make your wedding truly special. Now while all weddings are special, a lot of them share similar characteristics. Especially when it comes to photos. So, we thought we should share some great wedding photography tips with you. With these, you can get the best pictures for your wedding day.
Give Extra Time for Your Hair and Makeup
It's not that hair and makeup is particularly time-consuming (though it can be), it's just that, lots of little interruptions can add up to being half an hour or an hour behind schedule. Mark out an hour extra for it in your schedule. 
Family Portraits Can Test Your Patience
Finding everyone from the ends of the earth where they suddenly disappeared to just when they were needed, getting them into the frame and impressing upon them the importance of the moment can be a bit tasking on your patience. It's a shoot that can't be avoided though, so just prepare your mind ahead of time and weather it out because in the end it will definitely be worth it.
Your Photographer Has No Idea Who Aunt Frances Is
If someone you love must make it into the final delivery of images, make sure to let your photographer know. Include the person on a shot list if you have one and have someone at the wedding point them out to your photographer. 
When it comes to photography, your backdrop will always be more important than the other tiny details. Your wedding album can only have so many pictures of napkins and fancy place setters. How do you solve these? Backdrops. They'll appear in your pictures and give it the much-needed wow factor. 
If you care about photography, string lights also known as café lights are one of the best wedding-related investments you can make. They aren't crazy expensive, and still have good use for after the wedding. A few strands of them can go a really long way toward making your pictures look amazing. 
Here at Elite Wedding Co, the beauty and success of your wedding is our priority. We will gladly handle your wedding entertainment, photography, videography and lighting. Contact us today. We're located at 14061 13 Mile, Suite 4 Warren, MI 48088. You can call or send us a text at 586.257.2573 and leave us an email at YourTeam@WeddingsByElite.com.