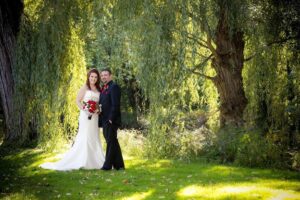 Every special moment of your wedding should be captured and preserved. Even long after your wedding, you as a couple want to be able to see, relive, and appreciate the incredible moments that made your special day a reality.
What better way to keep these memories than in photos and videos? Here are some tips that will ensure the perfect photo and video sessions to make your special day unforgettable!
Hire Your Photographer and Videographer From The Same Company
When hiring your wedding vendors, it is better if you can try to hire your wedding photographer and videographer from the same company.
Getting your wedding photographer and videographer from the same company is the best way to ensure everything goes smoothly and perfectly.
The photographer and videographer will work better together, and you will be assured of better communication and workflow between both parties.
Make Time For Every Important Session of the Wedding 
To get the perfect photo and video shoot for your wedding, make enough time for all sessions to be captured without any stress of not getting them in time.
One of the best ways to do this is to create a wedding photography and videography timeline. Be sure to consult with your wedding photographer and videographer when creating your time timeline so you know each session's appropriate time length.
You should select the right photography and videography package that will suit you.
Make Enough Time For Your Hair And Makeup
To avoid any last-minute rush with your hair and makeup on your wedding day, make sure that you create enough time for the makeup session and schedule them in advance.
This way, you won't have to take your photos and videos in a rush, but instead, the session will be documented smoothly and your photos and videos will come out perfectly.
Create Time For You And Your Partner Alone
While celebrating your big day with friends and loved ones is beautiful, don't forget to create enough time for just you and your partner for some beautiful intimate portraits and videos.
You can have your alone time with your partner during the first look or immediately after your wedding ceremony or reception. It would be best to consider some sneak away sessions during your reception to take advantage of natural lighting. You will not regret the moments that will be captured during this time.
Do you want professional wedding videographers and photographers to help capture your wedding moments? Elite Wedding Co. is here and at your service!
We are highly experienced wedding professionals and provide the most unique and outstanding services at your wedding!
We also provide excellent DJ services, a fantastic photo booth, and incredible video booth services exclusive to our company.
You can always reach out to us for these and more exceptional wedding services. Make sure you contact us today for pleasurable and memorable wedding entertainment!