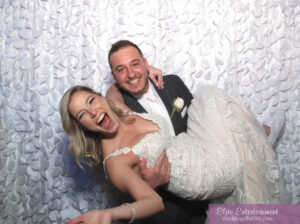 The essence of putting together an event is to create fun moments for everyone in attendance. With so much planning going into the event, be it a wedding or another ceremony, you have to capture and preserve special moments so you can always have something to look back on and reminisce about the wonderful experiences.
Photo booth companies are tasked with the responsibility of capturing and documenting major and special moments during an event. They do not replace photographers, no; they complement them. When choosing a photo booth, be sure of who you're choosing because the quality is imperative, and here's why.
They Encourage Spontaneity
Relying on photographers alone for your event isn't a bad idea, but it limits what can be captured. Images by the photographer only present themselves from the photographer's perspective. To add a bit of spontaneity to the event, you need a photo booth. They help to ensure more creativity and more fun.
They Make Your Event More Friendly
Photo booths initially seemed like a complicated technology that not all event guests were comfortable utilizing. However, that has changed in recent times as more companies make use of sophisticated booths that are simple to use. They also make sure guests at an event are properly guided on its use. AS few photo booth companies even include attendants in their packages.
They Don't Pressure Guests
A professional photo booth provider does not pressure guests at an event. Instead, they ensure that they feel at ease while having fun. They make use of the instant camera photo booth option to entertain guests. Your guests can easily make use of this camera option at their convenience. Overall, they make sure guests can take pictures and get them at their convenience without feeling intimidated.
We reiterate that with so many professional photo booth service providers, you have to be sure you are working with a quality one for your event. Pay attention to the track record of events of the professional and their reviews.
Weddings by Elite is an all-inclusive company that excels at tailoring weddings to suit each couple's taste and style. We offer a wealth of great services, ranging from DJ, Video, photo booth, and even custom lighting services.
There's also the fun 360° Booth Package! There are so many props to choose from here, and there's even a professional onsite video director to help make the experience even better. Best of all, you can easily share the videos to social media!
We've been offering amazing event services for nearly 3 decades! Weddings by Elite has a history of excellence and are on course for a future defined by creativity and innovation.
To hire us for your event, or find out more information about our photo booth services, click here to contact us and we'll promptly tend to you.