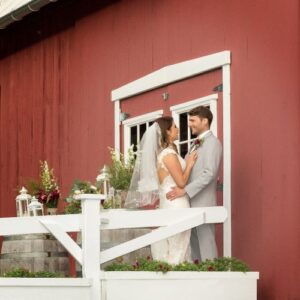 Your wedding photos are the images that you and your loved ones will have to reflect on years later as you reminisce on this big day. It may not seem like much of a big deal right now in the midst of all the wedding excitement, but truly stunning wedding photos will become priceless gems later on. Here is some advice that should help you to get some great pics when your day arrives.
Get Off to An Early Start
Start shooting early (this may mean starting your wedding earlier than you'd like, but it's totally worth it). You can get some great shots at night especially with the right lighting and equipment, but nothing brings out the ecstasy of the day like the natural light. Consider arranging a photo session before the reception, and then another one afterwards. That way you have daytime and evening photos, the best of both worlds.
It may seem archaic but some of the best-looking wedding photos are those taken as guests (or a well camouflaged machine) throw confetti or rice at the couple. There is something attractive about that rain of small particles forming a veil in front of the couple (or the guests on the dance floor).
Let Your Guests Get in On the Action
This definitely does not mean you should forego your professional photographer. Just get him a little help. If you allow or invite your wedding guests to take some photos you will get some snaps from vantage points that the professional photographer would have been unable to capture (even if he uses a drone). 
Guests' photographs will also capture more of the moments (or the same moments from different viewpoints). Imagine how awesome a slideshow of these images will be! You can post disposable cameras at each table so that your guests can take pictures throughout the reception. Or you could just open the invitation to (controlled) smartphone use. Ensure that your guests understand the importance of not disrupting the flow of your ceremony while snapping their photos.
Here at Elite Wedding Co, we can handle your wedding entertainment, videography, photography and accent lighting. If you're looking for the experts in the industry, you should contact us. We would love to hear from you.