Your wedding day is all about creating moments to last forever. The beautiful clothes you wear, the tender smiles you share, and your closest friends and loved ones by your side make this one of the happiest days of your life. Never forget that magical kiss at the water's edge. Capturing these incredible emotions in photographs brings back fond memories for a lifetime. Let a wedding photographer in Macomb County add to your joy with breathtaking wedding photography services.
Working with professional wedding photographers gives you stunning images. They know how to create lovely family photographs, glamorous first-look photos, and playful images of bride and groom. They can capture emotions that come straight from the heart, such as a proud father hugging his son, or a beautiful bride glowing with happiness as she says "I do."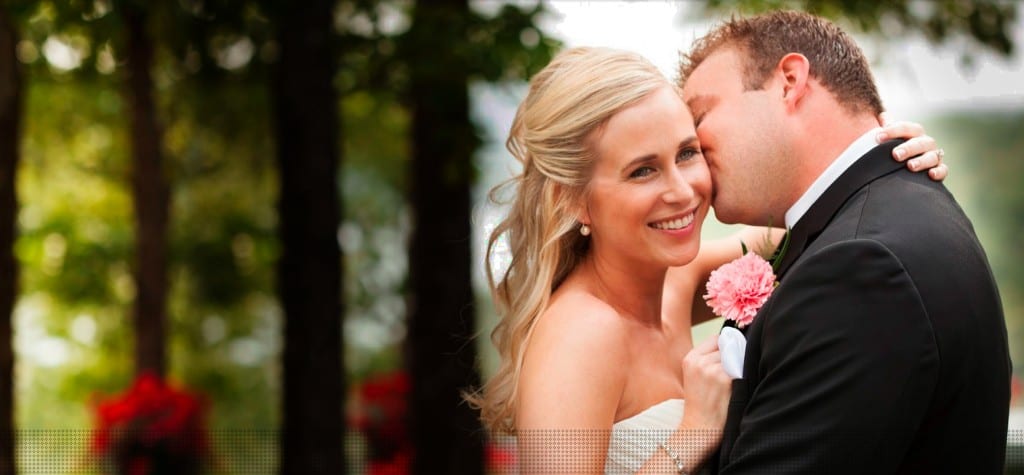 Stunning Wedding Photography Services
We offer a variety of professional wedding photography services in Macomb County. Whether you want to have a photographer on hand during the wedding ceremony, reception, beforehand or during your entire wedding celebration, we can design a custom package that makes you smile.
Complete photography packages: With our total photography packages, you don't have to worry about a thing. In addition to photography at the ceremony and reception, we also help you plan your private photoshoot for amazing moments between bride and groom.
Flexible and friendly photographers: This day is all about you. If you have a special request, we do our best to make you happy. Our friendly photographers have a professional, helpful attitude that puts everyone at ease.
On-location photo shoots: If you want to highlight some of Macomb County's greenery and open spaces, we go wherever you want for your photoshoot. From Sycamore Hills Golf Club to Kingsborough Castle and Emerald Theatre, we can accommodate your dream backdrop.
Theme options: We also have experience in delivering iconic theme photography. Whether you're looking for something vintage, contemporary, traditional, artistic, playful or photojournalistic, we help you create an unforgettable ambiance.
Professional image processing: With high-tech image processing technology, we add even more flair to your images. Whether its removing blemishes or correcting accidental sneezes, we can perform both simple and complex picture fixes for amazing results.
Remember Your Wedding Day Forever
Taking gorgeous photographs is just part of how we make your wedding day dreams come true. We also help you plan your ideal wedding photography ahead of time, so everything ends up perfect:
Customized photography sessions: We give you our complete attention during wedding planning and day-of photography. When you select a package, you can customize it to your preferences. Whether you've always dreamed of a fall shoot in a golden field or walking barefoot by the lakeshore, we help you design and create these amazing moments.
Worry-free wedding photos: When your day arrives, you don't have to worry about a thing. We follow your instructions to the letter. Our teams also have emergency backup photography plans ready-to-go in case of something unexpected.
Online ordering and prints: With our helpful app, you can see your completed photos almost immediately. Ordering prints is fast and easy.
Hi-resolution digital files: You receive digital files for all of your images, and we include the legal release that allows you to make as many copies of them as you want.
Discover Professional Wedding Photography in Macomb County
At Elite Entertainment, we have extensive experience delivering world-class wedding photographs for thrilled couples. We go above and beyond to make sure you feel as comfortable and happy as possible on your wedding day. We can provide you with examples, ideas and suggestions for your personalized photoshoot. To work with an exceptional wedding photographer in Macomb County, contact us right away to schedule an appointment.